15 May

Tuesday Traveller: Lindsay Hogg – Stripping for Travel

To launch the start of our Tuesday Traveller series we've gone with Lindsay Hogg (aka Hogga) the rather eccentric but humorous Canadian travel blogger who has racked up 16 countries on her travels. If you've got an interesting story to tell get in touch with us and you could be featured here too.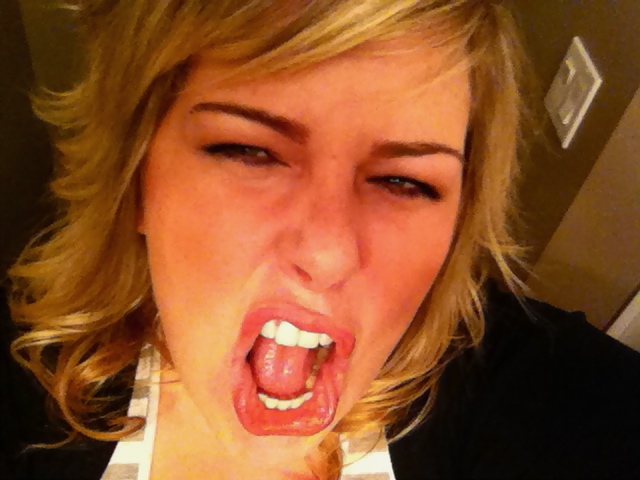 Where did you go and how old were you when you lost your backpacking virginity?
I lost my backpacking virginity in Japan when I was 24. There I learned that you could drink beer walking down the street, on subways or at the gym if you please. After that, I was informed that MANY other countries allow this. So I saved up all my stripping money to travel the world for a year!
What one thing have you seen on your travels that's blown your mind?
I've seen mountains, salt flats, beautiful beaches and all the rest. But what's always blown my mind and slightly traumatized me is seeing people having sex. Ever slept in a dorm at a party hostel? It's like live porn.
What's the most memorable Hostel you've stayed in?
The Point Hostel in Lima, Peru. It wasn't an amazing town, or overly nice hostel, but the people there were so awesome they became my family (actually that would mean there was lots of incest… so let's say 'REALLY good friends instead). I said 'I'm going to Arequipa tomorrow' for almost 10 days and just couldn't pull myself to leave my 'really good friends'.
What's your favourite adventure sport?
I loves me some white water rafting. As hard as I try not to fall out, being thrown out of the boat is the best part. Minus trying to climb back in with my weakling arms.
What type of traveller really bugs you?
The type of traveller who feels the need to judge other travellers for the way they travel. I take it upon myself to moon them on a regular basis because I go where I want and do what I want. I don't need them telling me how to travel. I know how I like to travel.
What piece of travel gear would you recommend to us?
I'm addicted to my tech gear – camera's and computer (and my hair straightener haha). I'm not tech savvy enough to really recommend anything. But the smaller, the better… and waterproof is always a safe bet whether you want to do some water excursions or you get drunk and drop your camera in a toilet. Safety first.
Have you had any brushes with border patrol/police/security/government officials?
I got put in the back of a cop car with a few other travellers in Lima, Peru. They drove us to the police station and told us we could either come in or give them all our money. We obviously paid them and got out of there.
Check out more from Lindsay over at The Traveller World Guide and follow her on twitter @TheHogga